BECKETT SOLO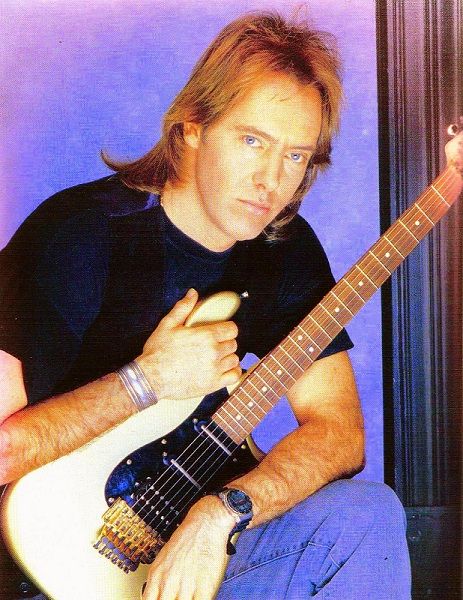 Besides touring and recording with Little River Band, Peter found time to master many other fine accomplishments during the 90's. He released his first, and only, solo cd on Curb Records, self  titled Beckett. This cd stood out as a classic of its time, offering a collection of pure AOR songs, released at a time when really good AOR albums were hard to find. The cd featured many outstanding musicians, such as Wayne Nelson, Dan Huff, Danny Johnson, Dennis Lambert, and Dave Amato, to name a few. Beckett, showed more of a harder rock edge with 'I Told You So', 'My Religion', and 'Brother Louie', but also brought the mood down with 'The Bottom Line', 'Hanging By A Thread', and 'Still Of the Night'. 'My Religion'was a favorite of Peter's and he was surprised to find out it was a minor hit in Germany and Japan, while he was touring with Little River Band at the time. He had no intention of touring to promote the BECKETT CD, but it did quite well and still is a favorite among AOR fans today. 'Brother Louie' was released in the US as a single.
In 1995, Ronn Moss, long time friend and bandmate, got together with Peter to listen to some demos that Peter had been working on in his home studio. Ronn was taken back by what he heard, claiming that Peter was always one of the most incredible song writers he has ever known. Originally, it started out as a solo project for Ronn but then they later decided to release Electric Shadows (Polystar)as the fifth Player album. Electric Shadows was released in Japan on 1995, with Peter and Ronn sharing the lead vocals. Peter, also the producer of this new project, decided to change the title to a more American style and released it in the US as Lost In Reality (River North Records), in 1996. The Japanese release listed an extra track called 'Until You Let Go', off the movie soundtrack Frankie and Johnny, which Peter recorded as a duet with Jeanette Clinger in 1991. The single, 'Footprints In The Sand' was released off of Lost In Reality, getting a lot of air play. The other tracks were also straight-to-the-heart melodies about love and life.
Lost In Reality earned Player a nomination at the L.A. Music Awards for best independent production of a cd. This was the first time in fifteen years that Peter and Ronn had performed live as Player. Backing them up was Elliot Easton of the Cars on guitar, Burleigh Drummond of Ambrosia on drums, and Tony Sciuto of Little River Band on keyboards. The reviews were so amazing, that they had several offers to continue playing live again as Player. River North was orignally a country label out of Nashville, and later dropped the band. Player tried to buy back the rights to the cd, with no luck. 
With the suggestion from MTM Records and Magnus Soderkvist, 1997 saw Peter Beckett and Steve Kipner hooking up again as Think Out Loud, recording a second cd, called Shelf Life. Once again, this was a collaboration of superb, shared lead vocal and song writing by Peter and Steve, proving that they have always been two of the most talented singer/songwriters/ musicians in the business since their beginnings.
Longing to be on the road again, after leaving Little River Band in 1997, Peter and Ronn Moss decided to regroup, touring as Player once again in the spring of 1998. The backing lineup consisted of Tony Sciuto(LRB), Burleigh Drummond (Ambrosia), Steve Farris(Mister Mister), Dave Amato(Reo Speedwagon), Ron Green(Loggins and Messina), and Ron Wikso(Foreigner), depending on their schedules. A later lineup of Player included drummer Craig Pilo, Michael Hakes, Ron Green, Tony Sciuto, Ronn Moss and Peter, playing festivals and venues across the United States. Sadly, Michael Hakes died on November 19, 2003, from complications of leukemia. He was an excellent guitarist, sideman, bandleader and composer. He was also known as the creator of a software called SmartSound that offers customers original royalty-free music. After Michael's death. Player stopped touring and continued on with their other projects.
In 1999, a new tv mini-series premiered on CBS called Shake, Rattle, & Roll which traced the evolution of American rock and roll starting in the early 50's. It was a fictional love story featuring a fictional band named The Hartaches. Although Peter did not star in the mini-series, his voice portrayed the lead vocals of The Hartaches on nine songs from the soundtrack by the same name. These songs, once again, proved Peter Beckett's versatility in music style. Later in 2002, one of the tracks, 'A Touch Of Heaven', was used in a Lever 2000 soap commercial for tv. This popular commercial was well remembered for "fingers walking across skin."
 From 1999 on to 2002, Peter took Player out on the road once again, playing dates around the US with various line-ups. Player's third album, 'Room With A View from 1980, was re-released in 2002 by Universal International of Japan. This cd is still a rare find today.
July of 2002, Peter found time to produce, play and sing backup vocals for Ronn Moss' first solo cd called I'm Your Man.  He also included a remake of 'Baby Come Back', and co-wrote six of the other tracks with Steve Plunkett. The cd was released in January 0f 2004. Peter and Ronn then went on the road to do a small tour of Australia to promote the cd. Peter put together a band consisting of local Australian musicians as well as American musicians.  They continued touring all through Europe, taking it by storm. They were welcomed with open arms as Ronn already had a following from his role as "Ridge Forrester" on daytime soap, 'The Bold And The Beautiful'.
Peter then continued writing songs,  assisting Steve Plunkett, from the rock band Autograph, in writing a series of songs together for Steve's company Plunksongs. Steve started his publishing company in 1997 after selling his original company Plunkrock to Universal. These songs are marketed through AudioSparx for television shows, movies and commercial business. They can also be purchased for personal listening. 
 Peter also added a few more movie tracks to his credits in contributing songs for Rock Star,Terminator 3, Beyond Borders, Dirty Dancing:Havanna Nights, to name a few. An outstanding version of "Black Betty" was added to the end of the movie Basic, starring John Travolta, performed by Player arranged and produced by Peter Beckett. This song was made famous by blues legend Leadbelly.
Once again in 2005, Peter and Ronn Moss teamed up to produce and record Ronn's second solo cd called 'Uncovered.' Peter resumed writing , singing, and performing on this cd also. 'Uncovered' was released in September 2005, with a performance on tv's SoapTalk show of the song"Two Kinds".
 2006 has been filled with gruelling rehearsals for the Sharp Dressed Man world tour beginning August in Australia.  A VIP Hollywood show took place in April, resulting in great reviews. Meanwhile, in between, Peter began writing and recording songs for his second solo cd to be released sometime in the future, a blessing to all Beckett fans. Peter has also been negotiating a Player tour for a possible US tour next year.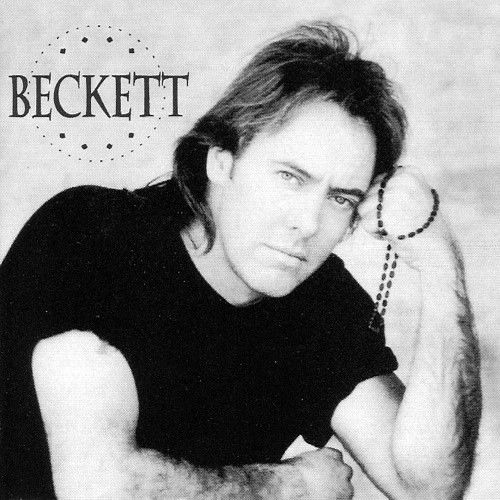 BECKETT
CURB RECORDS 1991
 1.    I Told You So (Beckett,Parker)
 2.    My Religion (Beckett,Parker)
 3.    Brother Louie (Brown,Wilson)
 4.    Hangin' By A Thread (Reswick,Werfel)
 5.    The Big Hurt (Beckett,Morris)
 6.    How Can The Girl Refuse (Ballard,Howard)
 7.    Not A Day Goes By (Werfel,Reswick,Price)
 8.    The Bottom Line (Beckett,Pellicci,Capek)
 9.    Still Of The Night (Beckett,Feldman)
10.   Falling From Grace (Beckett,Lambert)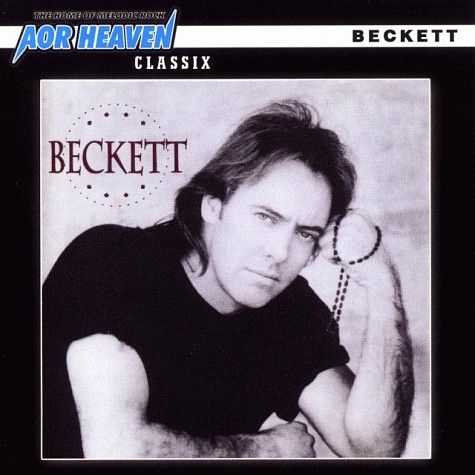 BECKETT 2011
AOR HEAVEN
1.    I Told You So (Beckett,Parker)
 2.    My Religion (Beckett,Parker)
 3.    Brother Louie (Brown,Wilson)
 4.    Hangin' By A Thread (Reswick,Werfel)
 5.    The Big Hurt (Beckett,Morris)
 6.    How Can The Girl Refuse (Ballard,Howard)
 7.    Not A Day Goes By (Werfel,Reswick,Price)
 8.    The Bottom Line (Beckett,Pellicci,Capek)
 9.    Still Of The Night (Beckett,Feldman)
10.   Falling From Grace (Beckett,Lambert)
*BONUS TRACKS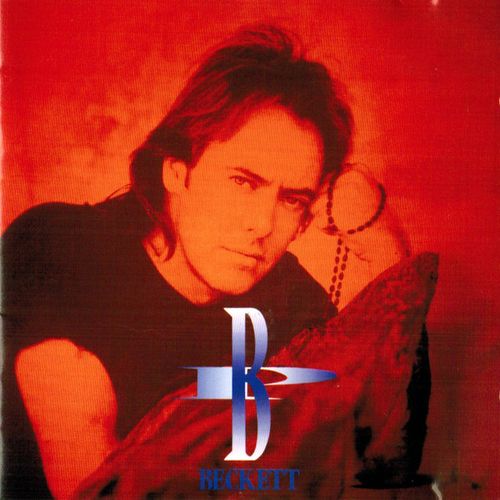 BECKETT 1991-JAPANESE RELEASE
CURB RECORDS
1.  I Told You So
 2.  My Religion
 3.  Brother Louie
 4.  Hangin' By A Thread
 5.  The Big Hurt
 6.  How Can The Girl Refuse
 7.  Not A Day Goes By
 8.  The Bottom Line
 9.  Still Of The Night
10. Falling From Grace
11. Until You Let Go (Bonus Track)
THE SINGLES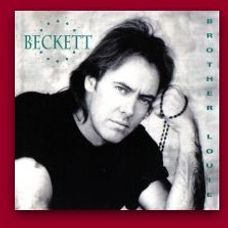 CURB BRECORDS 1992
BROTHER LOUIE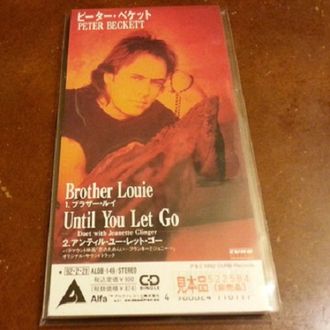 ALFA RECORDS 1992
BROTHER LOUIE/UNTIL YOU LET GO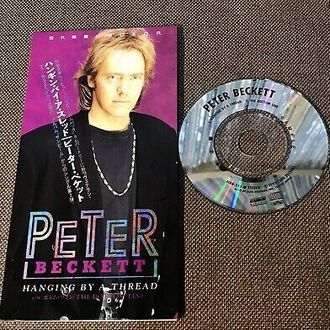 ALFA RECORDS 1992
HANGING BY A THREAD/BOTTOM LINE