The Jersey Guys Podcast Part 1-1/30/2022
Hey everyone, we are back with a brand new episode (well, actually two!) of The Jersey Guys Podcast and this time around we get a little yachty with the legendary Peter Beckett from the band Player. The Jersey Guys go all the way back with Peter to his early days before Player and talk about his long career as a singer, songwriter, guitar (and even bass) player with groups such as The Thoughts, Paladin, Skyband and of course Player, with their Billboard #1 hit "Baby Come Back"!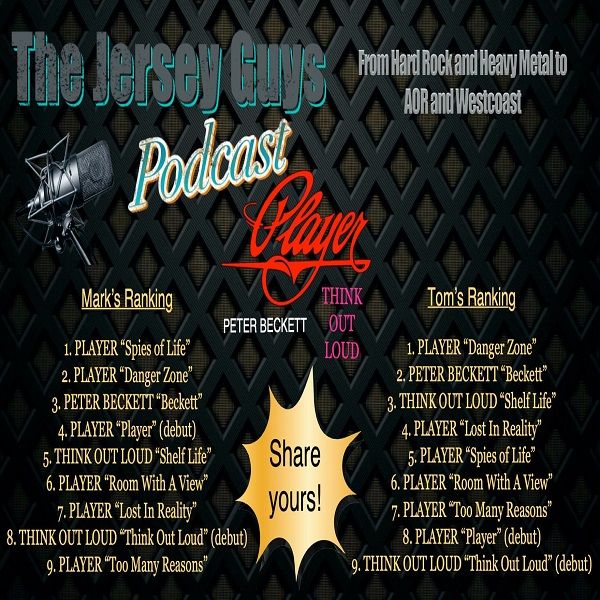 The Jersey Guys Podcast Part 2-1/30/2022
As a bonus episode and in conjuction with our Peter Beckett interview (be sure to check that out too!), The Jersey Guys also do a discussion on the discography of Player and include Peter Beckett's 1991 solo album as well as his Think Out Loud albums with Steve Kipner, so be sure to check that out too! And don't forget to check out the latest activity on Peter Beckett's Player and also the line of Yacht Rock Wines at the links below.