PLAYER 1977-1983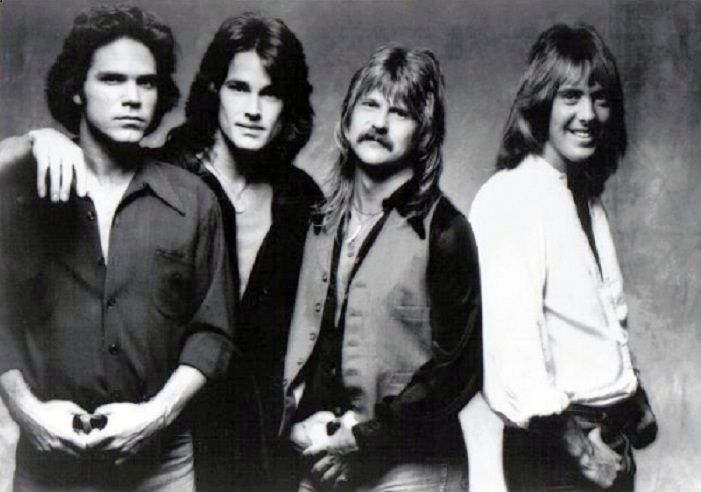 JC CROWLEY~RONN MOSS~JOHN FRIESEN~PETER BECKETT
PLAYER began as a chance meeting between Peter Beckett and J.C. Crowley, in 1977. They met by coincidence, both being the only two dressed in jeans and t-shirts, attending an all-white garb party in Hollywood. J.C. came from Galveston Bay, Texas, and Peter from Los Angeles. Oddly enough, they both turned out to be singer song writers, and made plans to get together later and jam. In J.C.'s garage, they began working on their new material, calling their band Riff Raff.  Later changing their name to Bandana, they recorded a single record called "Jukebox Saturday Night", written by JC and J.Crocker. The B side was called "Love Is Where You Find It", later to be added to the first Player LP. The chemistry was good between Peter and JC to agree to the idea of organizing another band to play their own songs. They hired Paul Palmer as their manager, who then introduced Peter and J.C. to his friend Ronn Moss, who came aboard as their bass player. It was just the three band members jamming for awhile, then Ronn brought in his old friend John Friesen(drums). Both had been in high school bands together. Ronn Moss had formerly been in the bands Fable Airship, Punk Rock and Count Zeppelin. John Friesen had toured with the Ice Follies as a drummer, percussionist, and musical director. The bands style of music developed into mainstream soft pop/rock, with mellow keyboards and layered harmonies. This seemed to fit right in with the breezy sounds of L.A at the time. 

They began playing bars and gigs to perfect their playing skills. Their potential managers took them around to different producer's offices to play live, lugging their guitars and amps.  The band's theory was that "a demo tape can be thrown on a shelf and forgotten, where as a live band wouldn't fit."  The band was turned down many times when auditioning. They eventually ended up at the office of Dennis Lambert and Brian Potter, successful songwriters and owners of a new production company called Haven Records. Dennis and Brian were well known at the time for producing recording artist such as The Grassroots, The Four Tops, Dusty Springfield, Glenn Campbell, and The Righteous Brothers to name a few. Lambert and Potter liked what they heard and took the guys into the studio to record a few songs. Based on these tracks alone, Lambert and Potter were quite impressed, but Haven Records had since then folded. They then collaborated with the owner of RSO Records, Robert Stigwood, and CEO Alex Corey, and got the band, still nameless, signed to a record deal.

The matter of a band name was resolved while watching a movie on television. They saw the end credits list the film cast as "players", thus they dropped the "s" to become Player. The band also added keyboard synthesizer player Wayne Cook, former band member of Steppenwolf(1976), as a session player. A few short months later, with massive radio play, Player had an international number one hit single called 'Baby Come Back'. This song came about when Peter had just split from someone he had been in a relationship with for a long time. Still feeling the sting, he sat down with J.C. Crowley, to write, and their moods came out in the song 'Baby Come Back'. This song broke on the radio in October of 1977 and reached number one early January 1978. 

Player was voted by Billboard Magazine's honor roll as Best New Single Artist for 1978. 'Baby Come Back' was immediately followed by their top ten hit, 'This Time I'm In It For Love'. Both songs appeared on their self-titled, debut album,Player. As well as both playing guitar, Peter and J.C. shared the lead vocals on this album, except for 'Tryin' To Write A Hit Song', which Ronn Moss took the lead vocals on.  J.C. is also credited with playing keyboards and synthesizer as well as guitar. They first performed live as the opening act for Gino Vanelli November of '77, then later with Boz Scaggs. It was in the middle of this tour that 'Baby Come Back' became a huge hit, and the band took off from there. 

The following year in 1978, they released a second album also on RSO, called Danger Zone. This album produced the hit singles 'Prisoner Of Your Love', which made the top 40 list, and 'Silverlining'. Where their first album captured the sunny sound of California pop, Danger Zone illustrated the band's progressive pop/rock side with heavier guitars pushed to the front. Both LPs, Player and Danger Zone, released also on 8-Track, went gold. The band then continued to tour bigger arenas with Eric Clapton, Heart, and Kenny Loggins, as well as headlining at smaller venues. RSO wanted Player to harden up their image, putting them on tours with hard rock bands. Peter was quoted later as saying that "this could have probably been their biggest mistake, and that Player may have still been around today if not for that."  

Not soon after the tour ended, J.C.Crowley left the band to start a new career in country music. RSO Records folded, and PLAYER signed with Casablanca Records, releasing their third album Room With A View in 1980, which Peter co-produced with Tony Peluso. From this album came the top forty hit 'It's For You'. Room With A View was a combination of soft, romantic melodies, such as 'Bad News Travels Fast', and heavier rock tunes, such as 'Tip Of The Iceberg'. Peter sang and wrote every song on this LP. By the end of this tour, Ronn Moss' focus had now shifted to acting, and he quit the band to make films in Italy. By 1982, Peter Beckett and Dennis Lambert collaborated on the release of Player's fourth LP Spies Of Life on RCA Records. From that album came the single 'If Looks Could Kill'. Also joining Peter and John Friesen, the only two original band members left, were Miles Joseph(guitar/vocals) and Rusty Buchannan(bass). Miles was credited on Room With A View as a session artist but was now listed as Player members on Spies Of Life. J.C Crowley appeared again on this Player album, but this time as a co-writer with Dennis Lambert on "I'd Rather Be Gone'.

After this album, the band members went their separate ways, and Peter decided to become a full time writer, leaving Player on the back burner. He began penning hits for such notable artists as Olivia Newton-John, Heart, Little River Band, and many others. He also was credited with writing songs for movie soundtracks as well as singing some of the tracks himself, both lead and backup vocals. Peter was actually the mystery voice on the song 'Two Heads Are Better Than One' from Bill and Ted's Excellent Adventure in 1989. The Nelson twins recorded the song for the movie but Geffen Records was not happy with them recording for another label. They pulled it before the soundtrack came out and Peter's voice was dubbed over theirs under the name Powertools. The name was taken from a then L.A. club. Being so much in demand for his work, Peter became a session artist for other recording stars, such as Roger Daltry, Starship, and Kenny Rodgers, to name a few.
But Player was not done yet....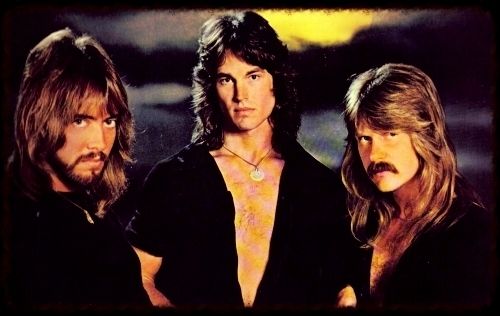 PLAYER 1980:PETER BECKETT~RONN MOSS~JOHN FRIESEN 
PLAYER 1977 
RSO RECORDS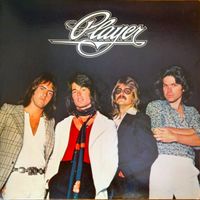 1.  Come On Out (Crowley)
 2.  Baby Come Back (Beckett,Crowley)
 3.  Goodbye(That's All I Ever Heard) (Crowley)
 4.  Melanie (Beckett)
 5.  Every Which Way (Beckett,Crowley)
 6.  This Time I'm In It For Love (Pippin,Keith)
 7.  Love Is Where You Find It
      (Beckett,Kailing,Crowley)
 8.  Movin' Up (Beckett,Kailing,Kipner)
 9.  Cancellation (Beckett,Kailing,Kipner)
10. Tryin' To Write A Hit Song (Mahonin)
*Band members: Peter Beckett,
JC Crowley, John Friesen, Ronn Moss
---
DANGER ZONE 1978   
RSO RECORDS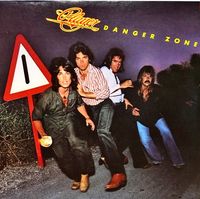 1.  Love In The Danger Zone (Beckett,Crowley)
2.  Silver Lining (Beckett)
3.  I Just Wanna Be With You (Beckett)
4.  Forever (Beckett,Crowley)
5.  I've Been Thinking (Beckett,Crowley)
6.  Prisoner Of Your Love (Beckett,Crowley)
7.  Join In The Dance (Beckett,Crowley)
8.  Wait Until Tomorrow (Beckett,Crowley)
9.  Let Me Down Easy (Crowley)
*Band members: Peter Beckett,
J.C.Crowley, John Friesen, Ronn Moss
---
ROOM WITH A VIEW 1980 
CASABLANCA RECORDS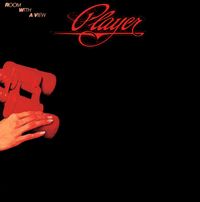 1.  Room With A View (Beckett)
2.  It's For You (Beckett)
3.  Upside Down (Beckett)
4.  Who Do You Think You Are (Beckett)
5.  Bad News Travels Fast (Beckett,Lambert)
6.  All Tied Up (Beckett)
7.  Givin' It All (Beckett)
8.  It May Never Happen (Beckett)
9.  Tip Of The Iceberg (Beckett)
*Band members: Peter Beckett, John Friesen, Ronn Moss
---
SPIES OF LIFE 1982 
RCA RECORDS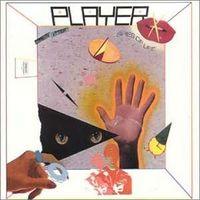 1.  If Looks Could Kill (Beckett,Lambert)
 2.  Some Things Are Better Left Unsaid
     (Beckett,Lambert)
 3.  Thank You For The Use Of Your Love
     (Beckett,Lambert)
 4.  It Only Hurts When I Breathe
     (Beckett,Lambert)
 5.  My Mind's Made Up (Beckett,Lambert)
 6.  I'd Rather Be Gone (Crowley,Lambert)
 7.  Take Me Back (Beckett)
 8.  My Survival (Beckett)
 9.  Born To be With You (Beckett,Lambert)
10. In Like Flynn (Beckett)
*Band members: Peter Beckett, Rusty Buchannan,
  John Friesen, Miles Joseph
---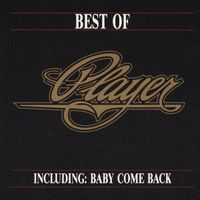 BEST OF PLAYER 1990 
MERCURY RECORDS
JAPANESE RELEASE

 1.   Baby Come Back
 2.   Givin' It All
 3.   I Just Wanna Be With You
 4.   Let Me Down Easy
 5.   I've Been Thinking
 6.   Tryin' To Write A Hit Song
 7.   This Time I'm In It For Love
 8.   It's For You
 9.   Bad News Travels Fast
10.  Who Do You Think You Are
11.  Upside Down
12.  Prisoner Of Your Love
13.  Wait Until Tomorrow
14.  Every Which Way
15.  Silver Lining
 
---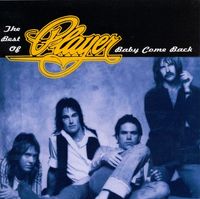 THE BEST OF PLAYER
POLYGRAM RECORDS

 1.   Baby Come Back
 2.   This Time I'm In It For Love
 3.   Melanie
 4.   Prisoner Of Your Love
 5.   I've Been Thinking
 6.   Wait Until Tomorrow
 7.   Givin' It All
 8.   Who Do You Think You Are?  
 9.   It's For You
10.  Bad News Travels Fast
11.  If Looks Could Kill
12.  Some Things Are Better Left Unsaid
13.  It Only Hurts When I Breathe
14.  Beautiful Love
15.  Footprints In The Sand
 
---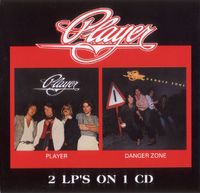 PLAYER/DANGER ZONE 2001 (2 CDS)
ONE WAY RECORDS
 1.   Come On Out
 2.   Baby Come Back
 3.   Goodbye (That's All I Ever Heard)
 4.   Melanie
 5.   Every Which Way
 6.   This Time I'm In It For Love
 7.   Love Is Where You Find It
 8.   Movin' Up
 9.   Cancellation
10.  Tryin' To Write A Hit Song
11.  Love In The Danger Zone
12.  Silver Lining
13.  I Just Wanna Be With You
14.  Forever
15.  I've Been Thinkin'
16.  Prisoner Of Your Love
17.  Join In The Dance
18.  Wait Until Tomorrow
19.  Let Me Down Easy
---
BABY COME BACK...2005
INTERSOUND RECORDS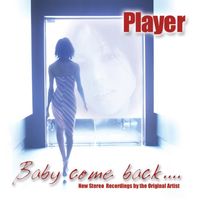 1.  Baby Come Back (Beckett,Crowley)
 2.  No More Rain (Beckett,Marlette)
 3.  After All This Time (Beckett,Dorff)
 4.  Footprints In The Sand (Beckett,Parker)
 5.  This Is Your Life (Beckett,Marlette)
 6.  Without You (Beckett,Ross)
 7.  Cherry Lane (Beckett,Jordan,Kopatz)
 8.  Every Time I Turn Around (Beckett,Lambert)
 9.  Just To Be With You (Beckett,Feldman)
10. Baby Come Back (Remix)
---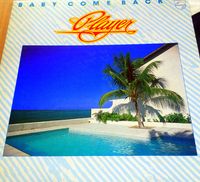 BABY COME BACK 1977
JAPANESE PRESSING

SIDE 1
1. Baby Come Back
2. Melanie
3. Just Wanna Be With You
4. Come On Out
5. I've Been Thinkin'
6. This Time I'm In It For Love

SIDE 2
1. Prisoner Of Your Love
2. Silver Lining
3. Every Which Way
4. Love In The Danger Zone
5. Tryin' To Write A Hit Song 
 
---
SILVER LINING EP 1978
RSO RECORDS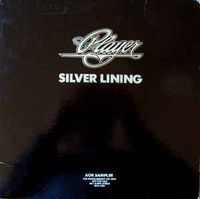 1.  Silver Lining
 2.  Love In The Danger Zone
 3.  Prisoner Of Your Love
 4.  I've Been Thinkin'
---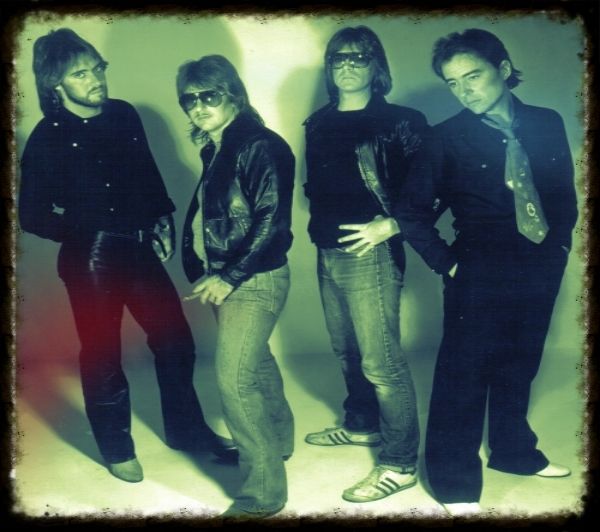 PLAYER 1982: PETER BECKETT~JOHN FRIESEN~MILES JOSEPH~RUSTY BUCHANAN
SINGLES
 
PAST SHOW 
GINO VANNELLI    'PAUPER IN PARADISE'  TOUR
10/27/1977  University of Texas El Paso TX 
10/28/1977  Civic Center Lubbock TX 
10/29/1977  Municipal Auditorium San Antonio TX 
10/30/1977  Municipal Auditorium San Antonio TX 
11/02/1977  Convention Center Waco TX 
11/04/1977  Music Hall Houston TX 
11/05/1977  Convention Center Dallas TX 
11/06/1977  Civic Center Monroe LA 
11/09/1977  Municipal Auditorium Mobile AL 
11/10/1977  LSU Assembly Center Baton Rouge LA 
11/12/1977  Jacksonville State U. Jacksonville AL 
11/13/1977  Omni Coliseum Atlanta GA 
11/15/1977  Commonwealth Center Louisville KY 
11/17/1977  Music Hall Boston MA 
11/18/1977  Leroy Theater Providence RI 
11/19/1977  Calderone Theater Hempstead NY 
11/23/1977  Shea's Theater Buffalo NY 
11/24/1977  Maple Leaf Gardens Toronto Canada 
11/25/1977  The Forum Montreal Canada 
11/27/1977  Civic Arena Pittsburgh PA 
11/28/1977  Spectrum Philadelphia PA 
11/30/1977  Music Hall Cleveland OH 
12/02/1977  Arie Crown Theatre  McCormick Place  Chicago IL
12/03/1977  Arie Crown Theatre  McCormick Place  Chicago IL
BOZ SCAGGS    'DOWN TWO THEN LEFT' TOUR
12/04/1977  Southern Mississippi University Hattiesburg MS 
12/05/1977  Tad Smith Coliseum  Oxford MS
12/07/1977  Mobile Municipal Auditorium Mobile AL 
12/10/1977  William and Mary Hall Williamsburg VA 
12/11/1977  Roanoke Civic Center Roanoke VA 
12/16/1977  Greensboro Colisium Greensboro NC
12/17/1977  Charlotte Coliseum Charlotte NC 
12/18/1977  Rupp Arena Lexington KY

1/01/1978  Selland Arena Fresno CA (Heart)
1/02/1978  Bakersfield Civic Auditorium Bakersfield CA (Heart)
1/10/1978  The Roxy Hollywood CA (Gary Mule Deer)
ERIC CLAPTON    'SLOWHAND' TOUR
2/03/1978  Northlands Coliseum Edmonton AB  
2/05/1978  Paramount Northwest Theater  Seattle WA 
2/06/1978  Washington State U. Coliseum Pullman WA
2/08/1978  Arlene Schnitzer Concert Hall Portland OR 
2/10/1978  Oakland Coliseum Arena Oakland CA 
2/11/1978  Santa Monica Civic Auditorium Santa Monica CA 
2/12/1978  Santa Monica Civic Auditorium Santa Monica CA 
2/13/1978  Aladdin Casino Las Vegas NV 
2/15/1978  McNichols Sports Arena Denver CO 
2/18/1978  Metropolitan Sports Center Minneapolis MN 
2/19/1978  Hilton Coliseum  Ames IA 
2/20/1978  Municipal Auditorium Kansas City KS 
2/21/1978  Harry Kiel Auditorium St. Louis MO 
2/23/1978  Chicago Stadium Chicago IL 
2/24/1978  Louisville Gardens Louisville KY 
2/26/1978  Civic Center Arena Huntington W. Virginia 
3/01/1978  Mid-South Coliseum Memphis TN 
3/02/1978  Boutwell Auditorium Birmingham AL 
 
7/08/1978  Mississippi River Festival Edwardsville Il (Boz Scaggs)  
9/04/1978  Hughes Stadium Sacramento. CA (Heart,  Randy Meisner, Bob Welch, Everlyn Champagne King)
KENNY LOGGINS   'NIGHTWATCH TOUR'
10/08/1978  Capitol Theatre Passaic NJ
10/20/1978  The Palladium  New York City NY 
10/26/1978  University of Florida Gym Gainesville FL
10/27/1978  Sunrise Musical Theater Sunrise FL
10/28/1978  Tampa Jai Alai Fronton  Tampa FL
10/29/1978  Coconut Grove Miami FL
11/2/1978  Dunn Center Clarksville TN (Headliner)
HEART  'DOG AND BUTTERFLY' TOUR
11/16/1978  IMA Auditorium Flint MI 
11/17/1978  Richfield Coliseum Richfield OH
11/18/1978  Toledo Sports Center Toledo OH 
11/19/1978  Wheeling Civic Center Wheeling WV
11/24/1978  Municipal Auditorium Kansas City MO 
11/25/1978  Mary E. Sawyer Auditorium La Crosse WI
11/26/1978  Duluth Arena Duluth MN
11/27/1978  Met Sport Center  Bloomington MN 
12/06/1978  The Forum Inglewood CA
6/30/1980 Universal Amphitheater Los Angeles CA (Little River Band)
7/01/1980 Universal Amphitheater Los Angeles CA (Little River Band)
7/02/1980 Universal Amphitheater  Los Angeles CA (Little River Band