PETER BECKETT with BB KING 1999
SHAKE, RATTLE, & ROLL 1999
CBS RECORDS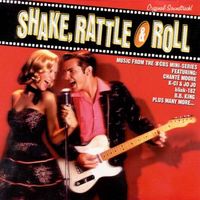 1.    One Bad Stud (Leiber,Stoller)
2.    Baby, Here I Am (Plunkett,Proffer)
3.    Side By Side (Dozier, Proffer)
4.    My Back Seat (Plunkett,Proffer)   
5.    Slippin'And Slidin' 
      (Bocage,Collins,Smith,Penniman)
6.    Detour (Plunkett,Proffer,Nash)
7.    Touch Of Heaven (Leiber,Stoller)
8.    Breakout (Plunkett,Proffer,Nash)
9.    Just One Dance With You (Wright)
*Peter Beckett-Lead Vocals(The Heartaches)
---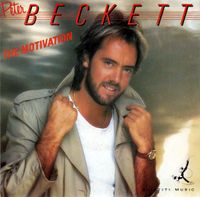 OUISTITI MUSIC  1984   1. The Motivation
   2. Slip of the Tongue
---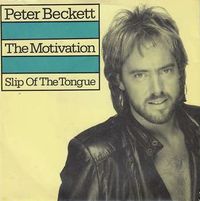 GLOBAL RECORDS   1984    1. The Motivation
    2. Slip Of The Tongue
---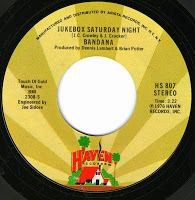 BANDANA 1976
HAVEN RECORDS 
1. JukeBox Saturday Night
2. Love Is Where You Find It
---
BECKETT & NELSON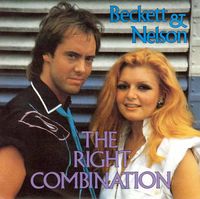 LARK RECORDS  1983
1. The Right Combination
2. The Right Combination (Instrumental)
---
 TIN TIN 1973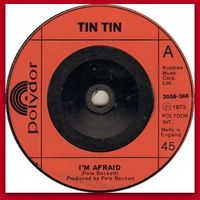 POLYDOR RECORDS
1. I'm Afraid (Beckett)
2. Handle Me Easy (Beckett)
---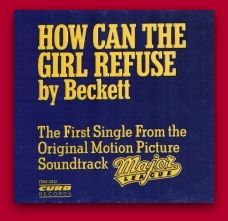 CURB RECORDS 1989
1. How Can The Girl Refuse?
---

 PLUNKSONGS  
(All songs written by Steve Plunkett, Peter Beckett)
 
 1.     Angel My Way*
 2.     Anything
 3.     Baby I Will*
 4.     Bone Head*
 5.     Butterfly*
 6.     Different Point Of View*
 7.     Everything You Need
 8.     I'm Your Man*
 9.     Louder*
10.   Nothin' Like You*
11.   Take Me Down
12.   You Know You Wanna  
*Peter Beckett-Lead Vocals
---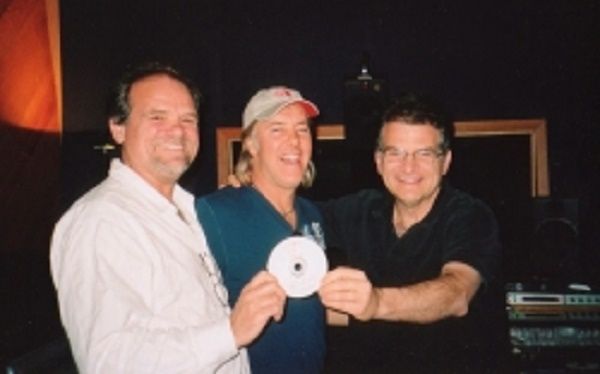 JUNE 2005-Peter Beckett, the original member of the band PLAYER, and a long standing member of Little River Band is now a top producer. Here he is seen at a recent visit to Studio City Sound working on a solo album for Ronn Moss. Joining him at the studio was his engineer Tom Weir and editor/publisher Larry Weir.
---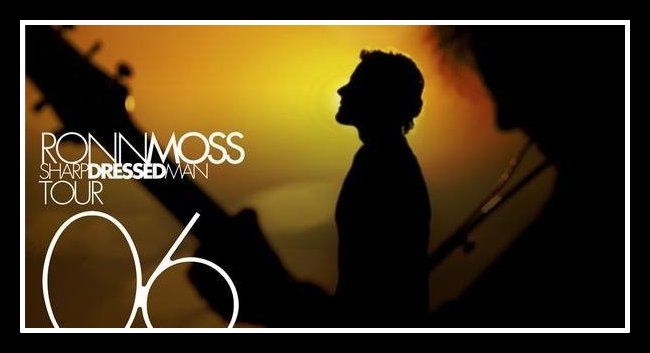 In 2005, Peter and Ronn Moss teamed up to produce and record Ronn's second solo CD 'Uncovered'. Peter resumed writing, singing, and performing on this CD as well as producing it. 'Uncovered' was released in September 2005, with a performance of "Two Kinds" on TV's Soap Talk show. 
2006 was spent rehearsing for the Sharp Dressed Man world tour beginning August and continuing until the end of September in Australia.The band consisted of Ronn Moss(vocals), Peter Beckett(guitar/vocals), Mark O'Shea, Cory Cofield(bass), Darryl Beaton(keyboards), Christopher Poezack(drummer), Jay Smith(vocals), and Renee Rutledge(vocals). 

TOUR DATES

8/24/2006 Hellenic Club Canberra ACT
8/25/2006 Revesby Workers Club Revesby NSW
8/26/2006 Fairfield RSL Fairfield NSW
8/27/2006 Campbelltown Catholic Club NSW
8/27/2006 Penrith Panther Penrith NSW
8/29/2006 Dee Why RSL Dee Why NSW
8/30/2006 Castle Hill RSL Castle Hill NSW
8/31/2006 Star City Showroom Pyrmont NSW

9/01/2006 Woonona Bulli RSL Woonona NSW
9/02/2006 The Forum Melbourne VIC
9/03/2006 The Forum Melbourne VIC
9/08/2006 Nambour Civic Centre Nambour QLD
9/09/2006 North Leagues Club Brisbane QLD
9/10/2006 Jupiters Showroom Gold Coast QLD