THINK OUT LOUD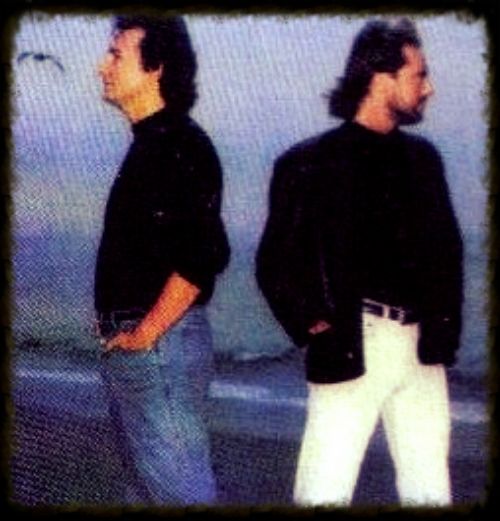 STEVE KIPNER~PETER BECKETT
During the years 1982-88, Peter moved in the same path as Steve Kipner turning his main concentration on songwriting for other major artists such as Heart, Survivor, and Janet Jackson, to name a few. Think Out Loud started out as a collaboration between both west coast singer/songwriter/musicians in 1988. Peter Beckett and Steve Kipner, x-bandmates from  Skyband and Tin Tin, released a self-titled album on A&M Records. Sharing lead vocals through out the album, Peter credited with lead guitar and programming, while Steve handled the bass, keyboards and some programming also.

They released two singles, 'After All This Time' and 'Body And Soul(Lost In The Rhythm)'. A promotion video was also released for 'After All This Time' on March 1,1988. The song 'Original Sin(Jumpin' In)' showed up in a bar scene, and on the movie soundtrack from Cocktail, starring Tom Cruise. All the best musicians were used on this project. The Think Out Loud album credited such backup musicians as Steve Lukather(Toto), Michael Landau, Bob Marlette, Bobby Caldwell, and many more. 

Think Out Loud was produced by Peter Beckett, Steve Kipner, and Humberto Garcia. During this time, Peter also gathered several major movie credits, which earned him a Grammy nomination in 1986 for St. Elmos Fire, singing lead vocals for the band Airplay (instead of lead singer Tommy Funderlink) on the hit song 'Stressed Out(Close To The Edge)'.

Almost ten years later, MTM Records convinced Peter and Steve to produce a follow up album of their first Think Out Loud LP. Called Shelf Life, it featured eleven brilliant songs with amazing vocal performances, once again by both  Peter and Steve. They were a collection of songs written both together and separately over the prior ten years. Shelf Life seemed to capture the moods and atmospheres of classic, early west coast music, with great playing, superb songs, and brilliant production.It was consistent in quality styles and blends that varied from one track to the next.

All publishing money from Shelf Life was donated to a charity for homeless people called Harmony For The Homeless, based in Los Angeles. This album was to be yet another masterpiece of AOR music. Since then, Steve has written and produced for such artist as Christine Aquilaria, 98 Degrees, and Kelly Rowland, to name a few. He is presently running his new, and first, record company called Phonogenic, producing new talents such as Natasha Bedingfield.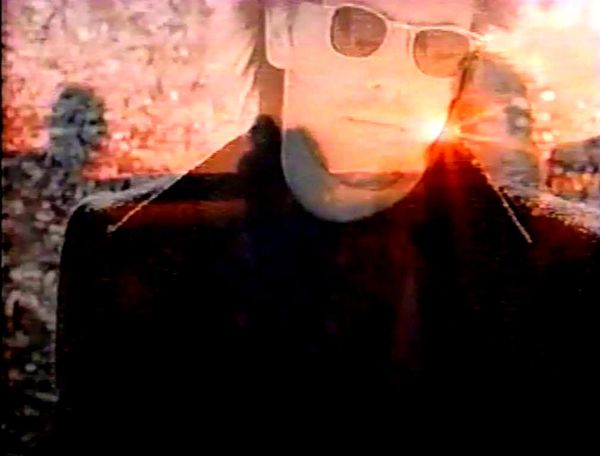 THINK OUT LOUD 1988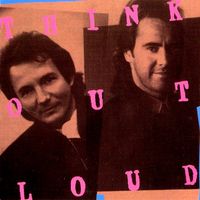 A&M RECORDS 


          1.   In A Perfect World (Beckett, Kipner, Capek)
 2.   Stranger Things Have Happened (Beckett, Feldman)
 3.   Original Sin(Jumpin' In) (Beckett, Kipner, Capek)
 4.   The Deep End (Kipner, Goldmark)
 5.   Raise You Up (Beckett, Marlette)
 6.   After All This Time (Beckett, Dorff)
 7.   Faithful Love (Kipner, Jordan)
 8.   Body And Soul-Lost In The Rhythm) (Beckett, Kipner, Caldwell)        
 9.   In No Uncertain Terms (Kipner, Goodrum)
10.  Talk To Yourself (Beckett, Kipner, Loren)

---
SHELF LIFE 1997 
MTM RECORDS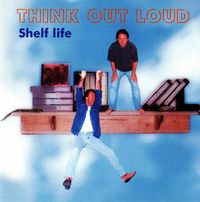 1.    Castles On Quicksand (Beckett,Kipner,Bliss)
 2.    Way Beyond My Reach (Beckett,Cutler,Amato)
 3.    Don't Throw it Away (Beckett,Kipner)
 4.    From Where I Stand (Beckett,Kipner,Bliss)
 5.    Answer To The Why (Kipner,Parker)
 6.    Moonlight On Water (Kipner,Goldmark)
 7.    Just Like That (Beckett,Lambert)
 8.    Let's Talk About Love (Beckett,Kipner,Hook)
 9.    I'll Find My Way Again (Kipner,Capek,McKinney)
10.   Calm Before The Storm (Beckett,Dorff)
11.   Dancing On A High Wire (Beckett,Kipner,Stuart)
12.   Invisible Man (Kipner,DeViller,Hosein)
13.   Invisible Man (Remix)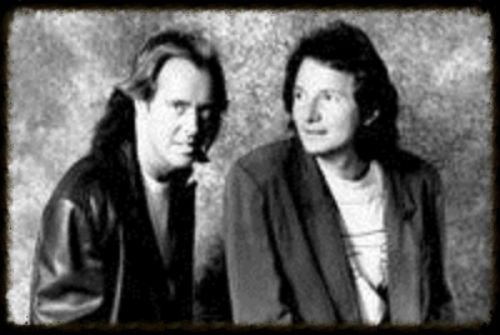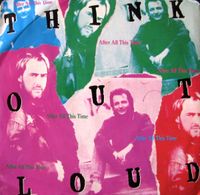 A-SIDE  After All This Time

 B-SIDE  Body And Soul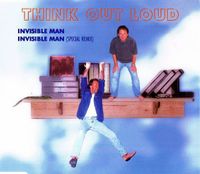 A-SIDE  Invisible Man

  B-SIDE Invisible Man(remix)