PLAYER 1997-2017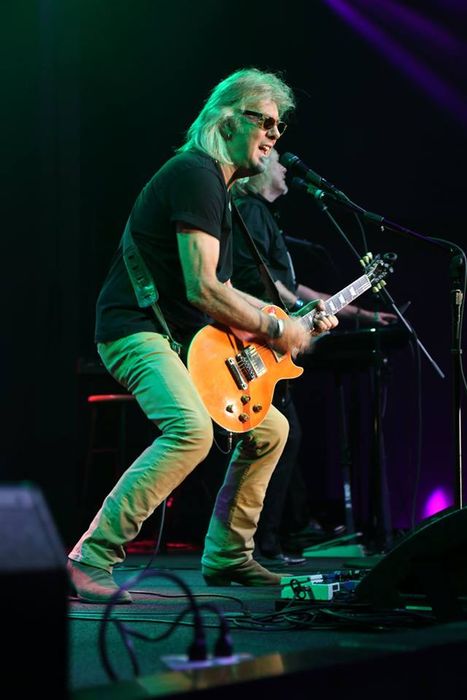 Although Player officially retired as a touring band, Moss and Beckett have partnered on occasion. The duo recorded an additional studio album as Player, released in Japan in August 1995 as Electric Shadow and renamed Lost in Reality when put out on River North Records in the U.S. in May 1996. On December 16, 1997, Player played live for the first time in years at the L.A. Music Awards at the Hollywood Palladium, with a lineup consisting of Beckett, Moss, Elliot Easton (of The Cars) on guitar, Burleigh Drummond of Ambrosia on drums, and Tony Sciuto of Little River Band on keyboards. A compilation album, Best of Player, was released in 1998.

The response to the group's reunion show was so enthusiastic that they had several offers for more concert dates. River North Records dropped the band, and Player tried to buy back the rights to the Lost in Reality CD but were unsuccessful.

Player toured in 1998 with a lineup of Beckett, Moss, Sciuto, Drummond, guitarist Steve Farris (formerly of Mr. Mister) and percussionist Ron Green, with guitarist Dave Amato (from REO Speedwagon) and drummer Ron Wikso (formerly of Foreigner and The Storm) filling in as needed depending on the schedules of the others. A 2000 lineup of Player included drummer Craig Pilo, guitarist Michael Hakes, Green, Sciuto, Moss, and Beckett playing more shows across the United States. Michael Hakes died on November 19, 2003 from complications of leukemia. After Hakes' death, the band stopped touring and concentrated on other projects.

In 2007 Player reunited once again with a lineup of: Peter Beckett, Ronn Moss, Craig Pilo, Green, Ricky Zacharaides (guitar) and Ed Roth (keyboards).

By 2009 Rob Math (guitar) and Johnny English (keyboards) had come in to replace Zacharaides and Roth. On November 14, 2009 J.C. Crowley temporarily reunited with Peter and Ronn at Agua Caliente Casino Resort Spa in Rancho Mirage, California for a tribute concert to Dennis Lambert in a charity benefiting the Desert Arc Foundation.

In February 2013 Player released their new album Too Many Reasons on Frontiers Records. They toured throughout the United States and Canada over the summer as part of the Sail Rock 2013 with Christopher Cross, Gary Wright, Al Stewart, Orleans, Firefall, Robbie Dupree and John Ford Coley. They perform locally at the House of Blues and The Canyon Club in Los Angeles.

PLAYER toured Australia for the month of November 2014 and joined Rock The Yacht 2015 to tour with Little River Band, Ambrosia, Robbie Dupree, and Stephen Bishop. They then went on tour in 2016 with Yacht Rock Revue, Ambrosia, and others .
With the parting of Ronn Moss from Player in 2017 Peter Beckett is now working on a new CD as Peter Beckett's Player in 2019
ALBUMS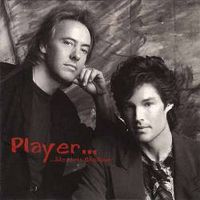 ELECTRIC SHADOWS 1995-Japan
POLYSTAR RECORDS
 
 1.   This Is Your Life
 2.   Without You
 3.   Footprints In The Sand
 4.   Something Good
 5.   After All This Time
 6.   Baby Come Back
 7.   Cherry Lane
 8.   Stand By You
 9.   No More Rain
10.  Sometimes You Gotta Let Go
11.  Beautiful Love
12.  Just To Be With You
13.  Every Time I Turn Around 
*Band Members: Peter Beckett, Ronn Moss
---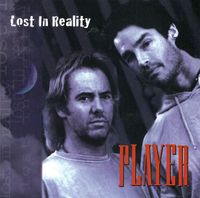 1.    This Is Your Life (Beckett,Marlette)
2.    Without You (Beckett,Ross)
3.    Footprints In The Sand (Beckett,Parker)
4.    Something Good (Beckett,Kopatz)
5.    After All This Time (Beckett,Dorff)
6.    Baby Come Back (Beckett,Crowley)
7.    Cherry Lane (Beckett,Jordan,Kopatz)
8.    Stand By You (Beckett,Parker)
9.    No More Rain (Beckett,Marlette)
10.   Sometimes You Got To Let Go (Beckett)
11.   Beautiful Love (Moss,Rustichelli,Shattuck)
12.   Just To Be With You (Beckett,Feldman)
13.   Every Time I Turn Around (Beckett,Lambert)
*Band members: Peter Beckett,  Ronn Moss
---
FRONTIERS RECORDS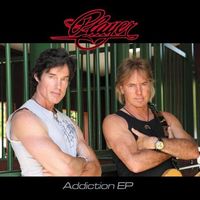 Rob Math
 
---
FRONTIERS RECORDS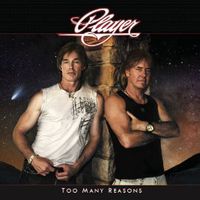 1.  Man On Fire (Beckett, Math, Plunkett)
2.  Precious (Beckett)
3.  I Will (Beckett, Plunkett)
4.  Tell Me (Beckett)
5.  The Sins Of Yesterday (Beckett)
6.  My Addiction
7.  Too Many Reasons (Beckett, Plunkett)
8.  To The Extreme (Beckett, Kipner)
9.  The Words You Say (Beckett)
10. Life In Color (Beckett)
11. A Part Of Me (Beckett)
12. Kites (Pockriss, Hackady)
13. Nothing Like You (Beckett, Plunkett)
14. Baby Come Back (Beckett, Crowley)
*Band Members: Peter Beckett,Ronn Moss, Rob Math
 
PAST PLAYER SHOWS
12/16/1997  LA Music Awards, Hollywood Palladium, CA

8/09/1998  BB King's House of Blues University City  CA

3/19/1999  Hollywood Athletic Club Hollywood CA
8/27/1999  Wolf Den Mohegan Sun  Uncasville CT
5/30/1999  Six Flags Great Adventure  Jackson NJ  (Starship)
?/??/1999  Treasure Chest Casino Kenner LA
11/11/2000 WMMO's Fall Music Fest Orlando FL
(Eddy Money, Al Stewart, Roger Mcguinn, Joan Osborne)
03/31/2001  Sam's Town Casino Las Vegas NV
07/01/2003  Wolf Den Mohegan Sun Casino Uncasville CT
??/??/2003  Reseda Country Club
??/??/2003  Roxy Theater  Hollywood CA
05/25/2007  Twin River Casino Lincoln RI
05/26/2007  Twin River Casino Lincoln RI
12/06/2007   PAWS Print Event Hollywood CA
09/27/2008  Lobster Fest Redondo Beach CA
11/14/2009  Aqua Caliente Casino Palm Springs CA
12/12/2009  Isle of Caprice Casino Biloxi MS

03/20/2010  Rock and Pop Masters Weston FL
05/01/2010  Ovation Lounge Henderson NV(LRB)
08/28/2010  Taste of Blue Ash Blue Ash OH
10/14/2010  Spa Resort Casino Palm Springs CA
10/21/2010  Spa Resort Casino Palm Springs CA 
10/28/2010  Spa Resort Casino Palm Springs CA
11/04/2010  Spa Resort Casino Palm Springs CA
11/05/2010  Agua Caliente Casino Palm Springs CA
11/25/2010  Hollywood Christmas Parade Hollywood CA
3/11/2011  PGA Golf  Tour After Party Palm Springs CA
4/22/2011  FAU Auditorium Boca Raton FL
4/23/2011  Van Wezel performing Arts Sarasota FL
8/13/2011  East Andrews Complex Atlanta GA
9/24/2011  Treasure Coast Music Fest Vero Beach CA

08/18/2012  Park Tavern Atlanta GA
12/06/2012  Canada Fest Vip Party Palm Springs CA
12/07/2012  Canada Fest Palm Springs CA
5/04/2013  Mercy Lounge Nashville, TN(Yacht Rock Revue)
6/03/2013  Canyon Club Agoura Hills CA
6/12/2013  San Diego County Fair Del Mar CA
7/05/2013  Chautauqua Institution Chautauqua NY
7/13/2013  Fortune Bay Casino Town MN
7/20/2013  Mid State Fair Paso Robles CA
8/05/2013  Wisconsin State Fair  West Allis WI
8/08/2013  Fraze Pavillion Kettering OH
8/10/2013  RiverEdge Amphitheater  Aurora IL
8/13/2013  Mayo Performing Arts Centre Morristown NJ
8/14/2013  Indianapolis State Fair Indianapolis IN
8/15/2013  Family Arena St. Charles MO
8/21/2013  Sandy Amphitherater Sandy UT
8/24/2013  Sunrise MarketPlace Citris Heights CA
8/31/2013  House of Blues  Hollywood CA
10/8/2013  Norfolk Country Fair grounds Simcoe OG
12/6/2013  Thalians Christmas Dinner Bel-Air CA
01/04/2014  House of Blues Hollywood CA
02/26/2014  Live Loud Cruise Bahamas
03/14/2014  Inaugural Songs of Love LA Benefit Los Angeles 
04/26/2014  Thalians Honoring Smokey Robinson Hollywood 
07/19/2014  Yacht Rock Revival Atlanta GA
08/23/2014  Rams Head On Stage Annapolis MD
10/25/2014  Last Chance For Animals Bel-Air CA
11/06/2014  Wenty Leagues Wentworthville AU
11/07/2014  Bankstown Sports  Bankstoen AU
11/08/2014  Erindale Viking  Wanniassa  AU
11/09/2014  The Palms at Crown Melbourne AU
11/12/2014  Corner Hotel  Richmond AU
11/14/2014  Rooty Hill RSL  Rooty Hill AU
11/15/2014  The Juniors  Kingsford AU
11/18/2014  Dee WHYS RSL  Dee Why AU
11/20/2014  CEX Coffs  Coffs Harbor AU
11/21/2014  Twin Town Clubs  Tweed head AU
11/22/2014  The Cube  Campbelltown AU
11/26/2014  MECC Center  MacKay AU
11/28/2014  Castle Hill RSL  Castle Hill AU
11/29/2014  Hornsby RSL  Hornsby AU
12/06/2014  Thalians Christmas Dinner Bel-Air CA
02/28/2015  Canada/Snowbird Fest Palm Springs CA
04/15/2015  Paul Newman Winning  Event Hollywood CA
06/27/2015  Twister Festival  Chickasha OK
07/15/2015  Mayo Arts Center Morristown NJ
07/16/2015  St. George Theater Staten Island NY
07/17/2015  NYCB Theater  Wesbury NY
07/23/2015  FRAZE Pavillion Kettering OH
07/24/2015  Riveredge Park Aurora IL
07/26/2015  North Shore Music Theater Beverly MA
08/22/2015  Yacht Rock Revival Atlanta GA
09/16/2015  Freedom Hall Louisville KY
09/18/2015  IP Casino  Biloxi MS
10/03/2015  Reynolds Auditorium Winston-Salem NC
01/08/2016  Pompano Beach Ampitheater Pompano Beach FL
02/17/2016  True Value Reunion Minute Maid Park Houston TX
02/28/2016  Rock Roll and RnB The Show/Rancho Mirage CA
06/02/2016  The Lodge Sea Island GA (private event)
07/07/2016  Irving Plaza New York City NY
070/8/2016  Mayo Performing Arts Center Morristown NJ
07/10/2016  Blue Ocean Music Hall Salisbury MA
08/17/2016  Schermerhorn Symphony Hall Nashville TN
08/20/2016  Park Tavern/Piedmont Park Atlanta GA
09/17/2016  The Lot Downtown Mansfield TX
09/18/2016  Austin City Limits Austin TX
09/23/2016  US Cellular Center Asheville NC
09/30/2016  Fine Arts Center Wilmington NC
10/01/2016  Reynolds Auditorium Winston-Salem NC
10/02/2016  Howard Theater Washington DC
12/18/2016  Tower Theater Fresno CA
 03/11/2017  70's Rock and Romance Cruise/Cozumel MX(PLAYER)
05/13/2017  Conejo Valley Days Thousand Oaks CA(PLAYER)
06/10/2017  Huntington Beach Theater Huntington Beach CA(PLAYER)
PETER BECKETT'S PLAYER
09/14/2017  Harrahs Casino Atlantic City NJ
02/22/2018 Bogies Westlake Village, CA
06/28/2018  Clear Water Casino Suquamish WA